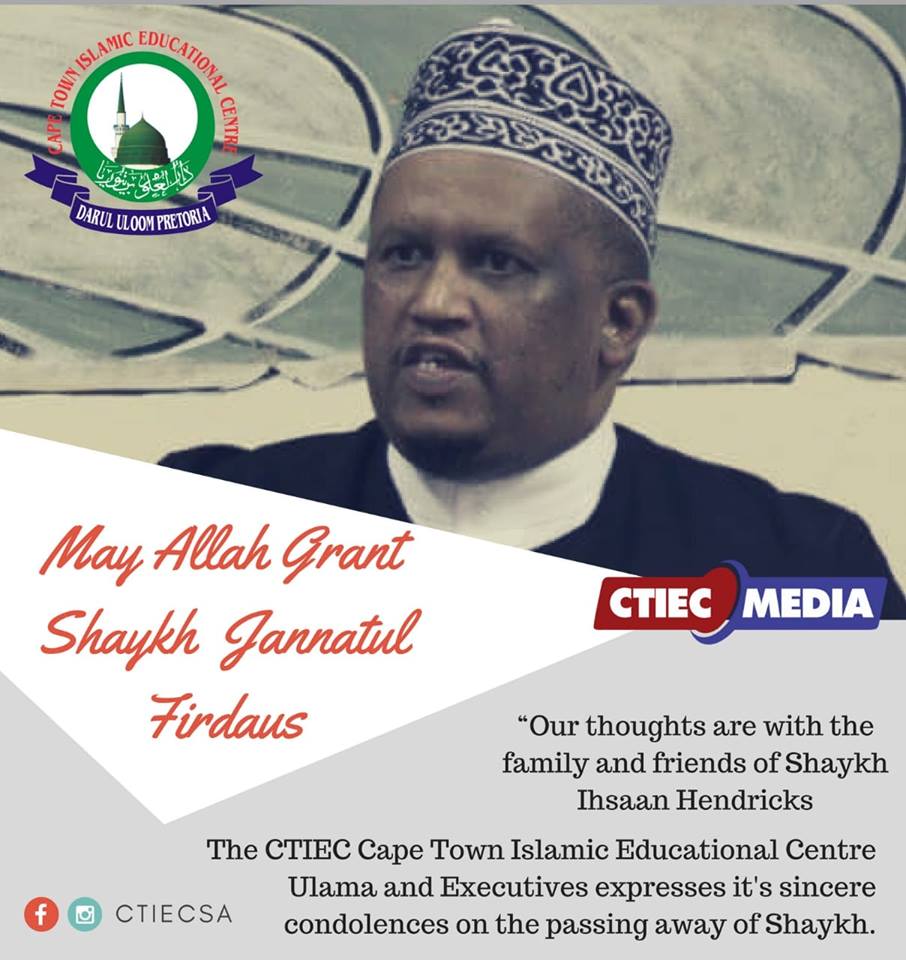 The CTIEC Cape Town Islamic Educational Centre Ulama and Executives expresses it's sincere condolences to the Family and the Muslim Judicial Council on the passing away of one of South Africa's Senior Ulama, Moulana Ighsaan Hendricks (former president of Muslim Judicial Council). A man who will be remembered for a lot including his passion to liberate Palestine.
We pray to Allah Almighty to grant him Jannatul Firdaus and grant the family and Students Sabr in Sha Allah.
– Cape Town Islamic Educational Centre (CTIEC) 10 August 2018.
CTIEC Media & Broadcasting
Info@ctiecmedia.co.za